Apparel you wear with pride, confidence, and the experience that whispers... "Our 2 year rookie has seen more than your departments 20 year veterans."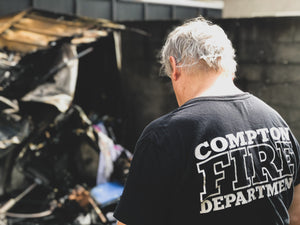 Our gear has been tested through the hardest tours of duty and the most dangerous brush fire deployments across California.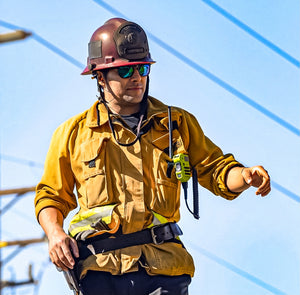 Our apparel isn't just a part of our daily uniform while on-duty.  Our apparel is a statement we share with the world.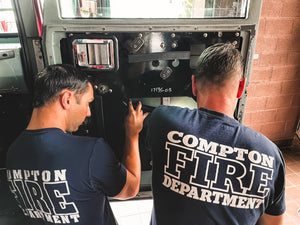 Official duty wear of firefighters that work long hours, endure sleepless nights, & hold unyielding courage to answer the call.
I constantly get stopped and asked about my Compton fire shirt. Everyone knows who Compton is and wants an official shirt!

Travis (FDNY)
The first thing I am always asked, "Is that Compton, Compton?!" The one and only I tell them...

Leroy (LAFD)
I am a nurse and rock my Compton gear at work in the emergency room. It has become a big conversation starter!

Vanessa (E.R. Trauma Nurse)
We donate to the following organizations